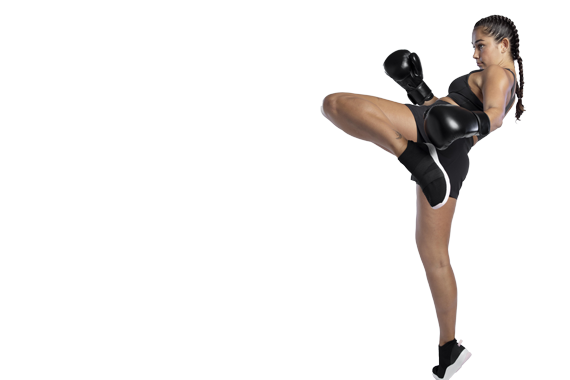 Learn Self-Defense While Getting an Amazing Workout in Our Kickboxing Classes!
Train like a champion and have Fun doing it!
Fuzion Martial Arts offers an engaging, full-body workout, all while teaching Muay Thai kickboxing methods and building your confidence!
Our Kickboxing Classes are For Everyone!
You do not need to be an athlete or need any experience at all. We offer professional, fully active classes that are appropriate for beginners to competitors. Our students who engage in this program find that they experience:
Improved confidence and strength
Increased speed and endurance
Enhanced coordination from partner work and teamwork
Increased lean muscle and weight loss
Self-defense and striking abilities that can be applied in the ring and in life/li>
Safe training in a welcoming, engaging, and informative environment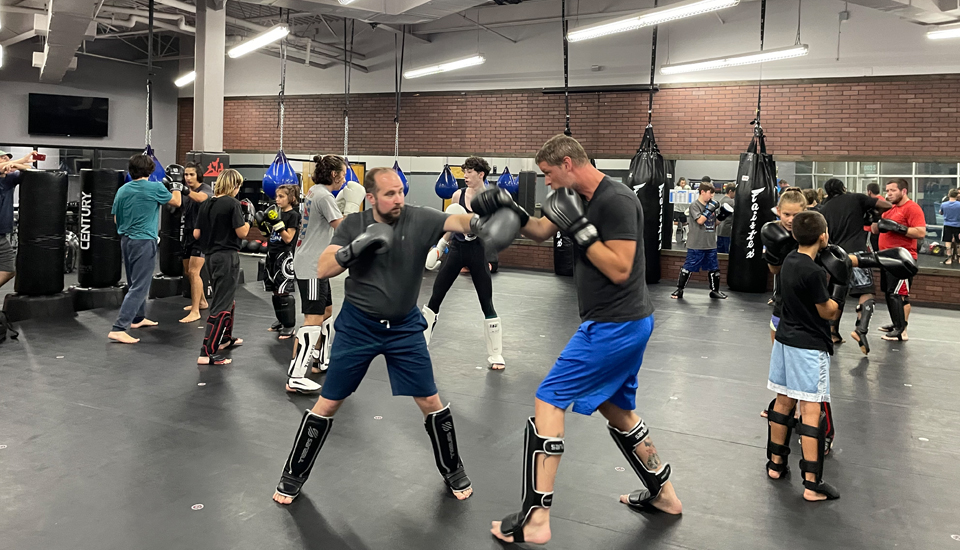 Our Kickboxing Classes Are Motivating and Focused on Improving Your Life!
Fuzion Martial Arts is ready to help you take the next steps with your fitness, competitive, and self-defense goals. We help our students achieve excellent results at a pace that works for their life. Kickboxing classes are for students age 13 and up. Increase your abilities, health, and energy while training with new friends and coaches!
We also offer Adult Brazilian Jiu Jitsu classes! Please see our Adult Martial Arts section for more details. Check out our reviews! Fuzion Martial Arts has helped many students from around the South Charlotte, Matthews, Stallings, and Weddington areas learn to live a healthier, active lifestyle and develop incredible life skills.