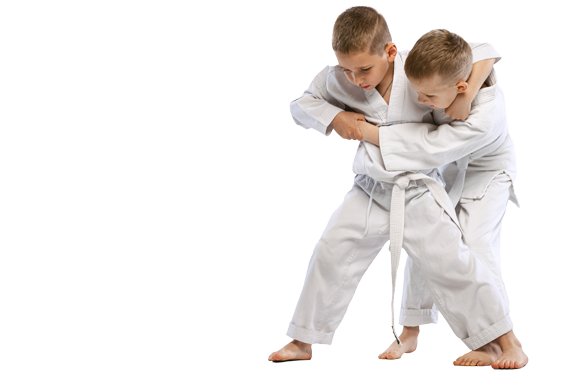 Begin Your Journey with Charlotte's Favorite Kids Karate Classes Today!
At Fuzion Martial Arts, we are dedicated to developing great people who will become respectful, focused, and successful students in and out of our dojo. We have developed our Kids Karate curriculum to serve children of different experience levels or no experience at all! We serve South Charlotte and nearby towns, offering a fun, energetic and safe environment where students can have fun and grow!
We are focused on our students building life skills such as focus, discipline, teamwork, and respect. We believe that these will help develop their body, mind, and spirit to become successful in their future life path. Introducing your child to Kids Martial Arts will help them start building a foundation that will serve them well throughout their life — We understand that parents need to find the right fit for their child. We offer a free introductory class for parents to see how we can help their child's character and performance grow.
How Can Kids Karate Classes Help My Child?
Karate isn't just about developing physical skills. It also provides a path of growth to core life skills that will prepare students for SUCCESS TODAY and in LIFE!. Our team at Fuzion Martial Arts wants to do our part in our community to help build great character and life skills in our students. The values and skills your child will learn are designed to help them become disciplined, focused, and respectful. We believe these values will help your child succeed in and out of the dojo!
We are proud members of the community in South Charlotte, Mathews, Weddington and Stallings. We serve these towns and nearby areas with first-rate, high energy Kids Karate classes that will help your child thrive at home, at school and in life!. Karate is more than just learning strikes and blocks. It is about helping the individual prepare to be successful in life. By enrolling your child in our Kids Karate program, you take the first step in that journey.

Through our Kids Karate classes, your child will:
Improved confidence and character
Make new friends and mentors
Learn partner work and teamwork
Engage and grow in problem solving and leadership skills
Develop strength, problem solving abilities and fitness behaviors
Enjoy supervised training in a safe, fun, and energetic environment
Help your child maximize their potential! At Fuzion Martial Arts, we focus every day to help our students develop, and flourish. Kids Karate classes help provide strong building blocks for your child's growth and success no matter where their future takes them!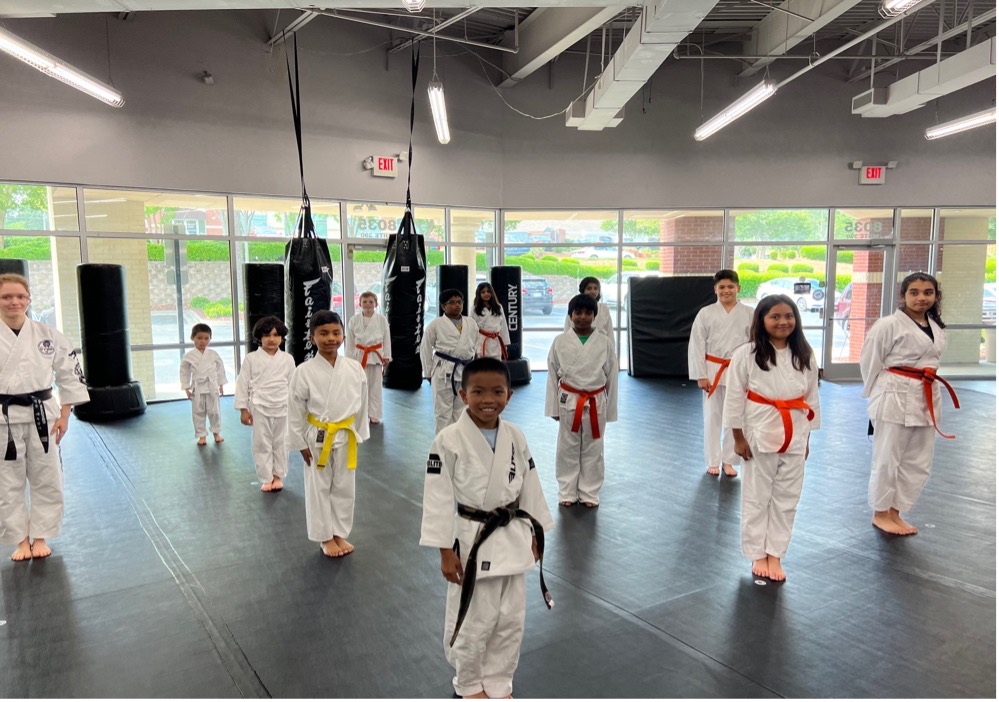 Get Started With Karate Today!
Fuzion Martial Arts is ready to help your child begin their Martial Arts Journey. Just click on the link for more information or to reserve your Free No Obligation, trial class.
Check out our reviews! Fuzion Martial Arts has helped many students from around the South Charlotte, Matthews, Stallings, and Weddington areas learn to live a healthier, active lifestyle and develop incredible life skills.
We Also Offer After School Services
At Fuzion Martial Arts, we know families have demanding obligations. We offer after school pickup, care, and Kids Martial Arts Classes for several schools in our area. Currently we offer pick up from Old Providence, and Telra Institute. If you'd like any more information, please click the request more information button and we will contact you right away!